People always ask us, "How old is your puppy?" We respond with "She is our 6-year old puppy"
Pookie is our other pug. Her nicknames include Fifty-foot tongue, Pookers, Pookie-Poo, Chicken-Pug, Chicken-Pookie (She once ate a WHOLE chicken breast including bones while we were not looking), Moto and Baby-Dog. She is the smallest pug I have ever seen and LOVES little kids. She enjoys watching TV, sleeping, socializing, more sleeping, and absolutely hates horses (in-person and on TV). Every time The Dog Whisperer comes on she avidly watches the whole show and will occasionally bark at the screen. That is where Pugoda jumps in and lays the smack-down.
Welcome Pookie to the World Wide Web!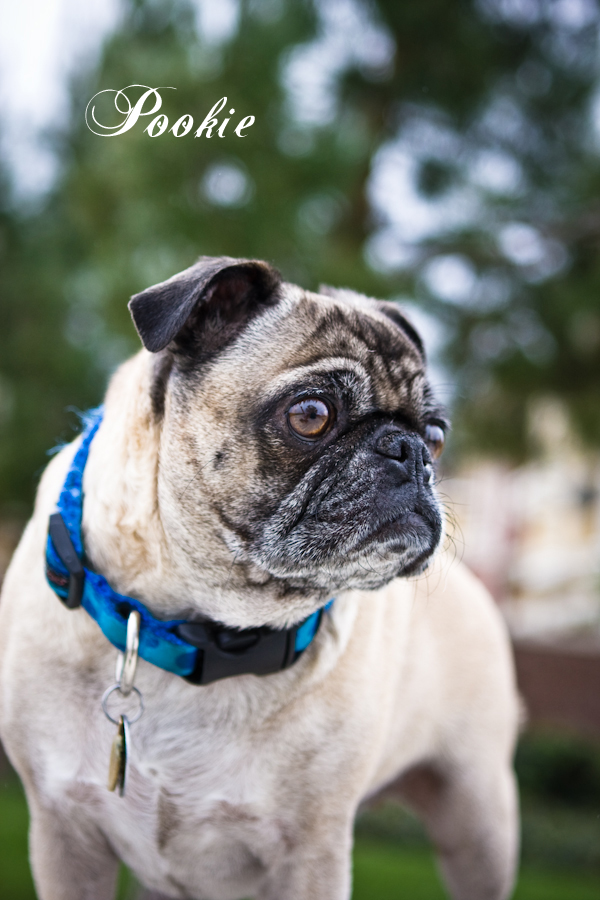 1 Comment to Picture of the Day – Pookie
Leave a comment